Announcement: The Dojo Black Belt is Here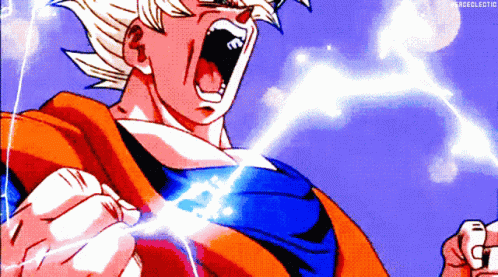 (An accurate portrayal of how we're feeling right about now.)
Hi Dojo actor friend 👋🏼
As you may have gathered from the title, this here is an announcement, not our usual programming. BUT it's an exciting announcement. Not a boring one.
We've just launched a brand new subscription tier. This new tier is called the Dojo Black Belt and is a paid subscription offering, complementing our free (and forever free) Dojo White Belt subscription (which, if you receive our e-newsletter, is what you're currently enjoying).
The Black Belt is where we're gonna take next-level, game-changing, never-ever-seen-before content up a notch. Several notches.
Here's how the two tiers will dance together:
White Belt
@bi-weekly: Dojo email newsletter
@always: Access to all public posts
Black Belt
@bi-weekly: Dojo email newsletter
@monthly: Behind the Breakout interview (people who've "made it" on how they made it)
@monthly: #Verified interview (peak performance researchers on the latest science)
@always: Access to *every* Dojo post
@always: 20% off *all* online courses
We're genuinely so freaking pumped about this (hence our Dragon Ball Z vibe).
To thank y'all for being a long-time Dojo homie, we've arranged some cheeky discounted pricing — valid for the lifetime of your subscription:
Of course, if rocking a Black Belt doesn't feel like your jam right now, you can continue rocking your White Belt for free (you do wear it well). You don't need to do anything. Nothing will change. You'll just keep slaying, as per usual.
For those ready to level up, eeeee! (That's the sound of our excitement.) HOWEVER, please please please don't divert dolla dolla bills this way if dolla dolla bills are running low. While these subscriptions will obviously go a long way to helping us bring the next-level, game-changing, never-ever-seen-before content mentioned above, please prioritise keeping sheltered, fed, and holistically well. The Black Belt library will be here when you're ready. Unlike actual actual Dojos, you're free to switch belts as and when you please. We're a bit rogue.
Here's the good stuff again:
In the meantime, stay legendary.
---
Thoughts / feedback / challenges? We'd genuinely love to hear.